LOCATION: Permaculture Courses, Thailand
Daruma & the village of Bang Phra are located only 15 minutes drive from the city of Siracha and it's bustling night market, the ferry boats for Koh Sichang island and beaches of coastal resort Bang Saen.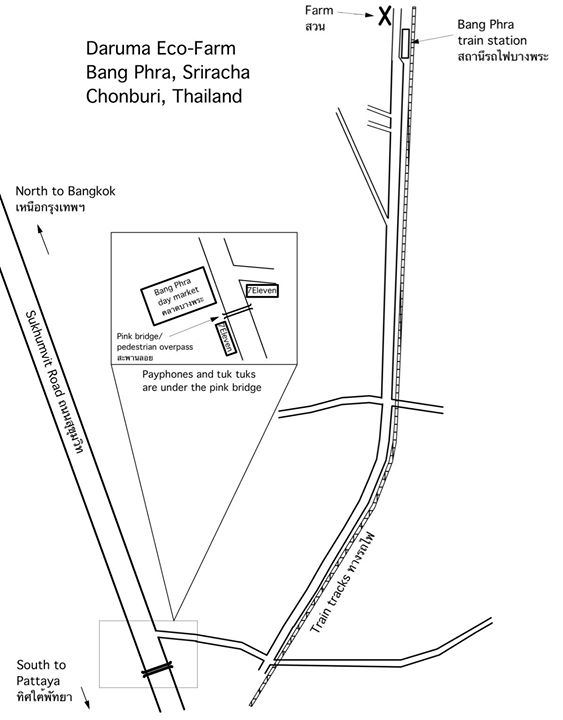 This map, is included in your Daruma Student Welcome Pack, and you should make sure you print this out before leaving for Thailand, and show it to the minivan / taxi Grab driver, or whoever else might help you on your way.  It has English, and Thai, and will be more easily understood in many cases compared to Google Maps, which is also not always so reliable for our location.